Select from predefined filters or tweak image settings easily.
Image editing can have such a huge impact on the design of your brochure! With that in mind, we've just added filters and advanced image editing options in our Design Studio. Now you don't need to import your photos and images in Photoshop or Lightroom to apply a certain effect on them. You can do that directly in Flipsnack.
So, what editing options do I have?
8 image filters - These image filters will help you change the mood of your photos with just one click. Take a look below to see the different looks achieved with our filters: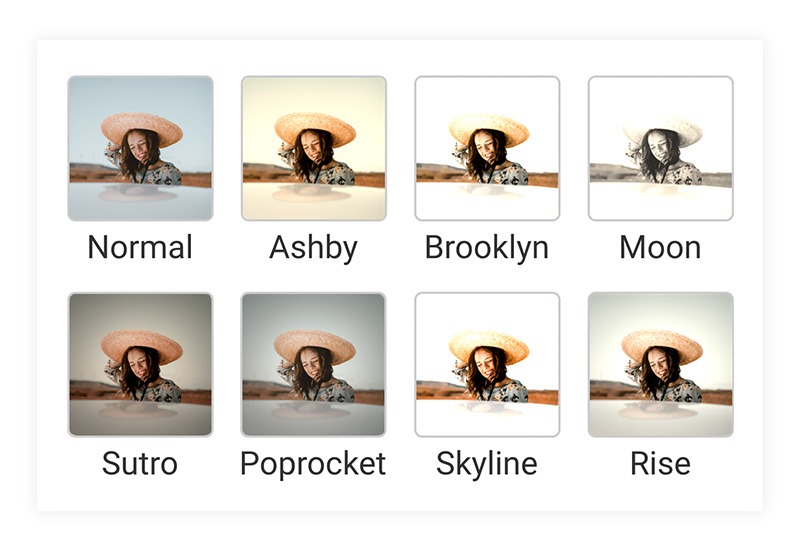 You probably have an idea already about how you're going to use these filters in your designs. We recommend applying the same filter to all images used in your design to get a cohesive look.
But wait, there's more! You can also use the advanced editing options to make your images stand out more (with contrast and saturation) or fade them to the background (with blur). How neat is that?
In order to access them, simply click on the image you want to edit and click on the Filters button.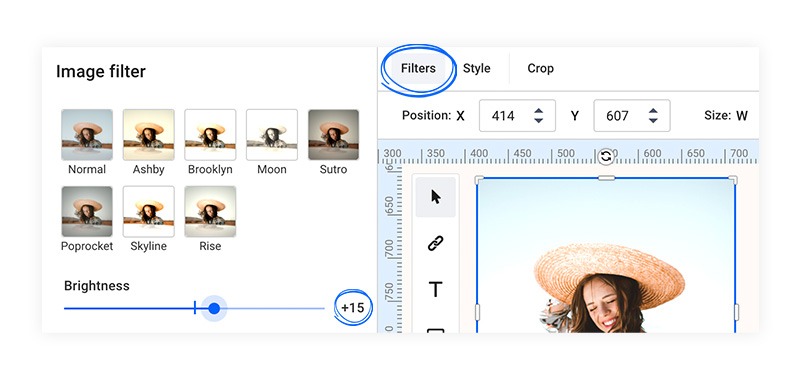 This is where you'll find your filters and the Brightness percentage.
Here's a list of all our advanced image editing options provided in Flipsnack's Design Studio:
Brightness - make your image brighter or darker

Contrast - makes light areas lighter and dark areas darker

Saturation - edit the intensity or color in an image

Sepia - give your images a reddish brown monochrome tint

Tint - shift your images toward a specific hue

Blur - reduce image details, for a faded look

Vignette - draw interest to the center of the image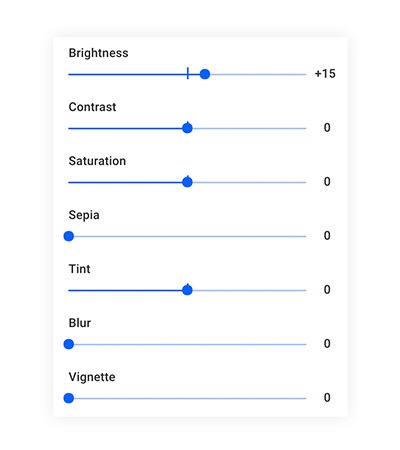 Important: You can only apply filters on images that are imported into our online Design Studio, so they won't work on images that are a part of an uploaded PDF.

All these filters and editing options are free, so anyone can use them. Make your images pop using filters get creative with your designs!