How to change the default names of layers in the Design Studio.
Whenever you add an element (text, link, video, image, etc) in Design Studio, it is automatically created as a layer. You can find the layers on the right side menu. The layers menu offers more accessibility, as you can select, move, and group layers more easily.
A newly created layer comes with a predefined name: shape, video, image, and so on. The only exception is the text box element. In this case, the first words from the text box will represent the layer's name.
For better organization, you will probably prefer to change the names of your layers. The process is simple. All you need to do is double-click on the layer you want to rename and type your own description.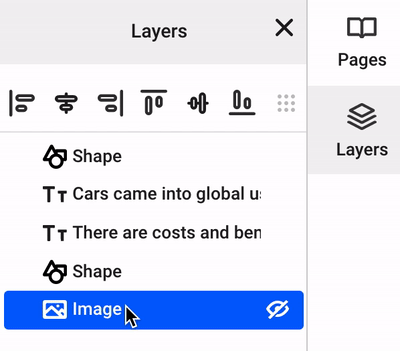 The best part is that when you change a layer's name, it will also change in the Stats page to avoid any confusion.
Start renaming your layers!