Basic information regarding PDF catalogs and how you can improve them.
PDF catalogs refer to digital (product) catalogs that are delivered in PDF format. While this is a neat way to present your product and offers, there is an even better way to share your catalogs: with Flipsnack. You can just upload your PDF on our platform and we will convert it to a more interactive format, that supports shopping widgets, videos, forms, and even selling.
This way you will not have to attach a PDF to your newsletter (it often gets blocked by firewalls, so it's not that effective) - you can simply copy-paste a link. Flipsnack catalogs look better than PDFs (superior display), and people love the 3D page-flipping effect that makes the publication look real.
On top of that, you can enable the download PDF option, so your clients will be able to get the PDF from the link that you send them if they want to save it to their computers.
In order to enable the download PDF option on your flipbooks, go to the Customize tab, select the Controls category and simply click on the Download PDF option.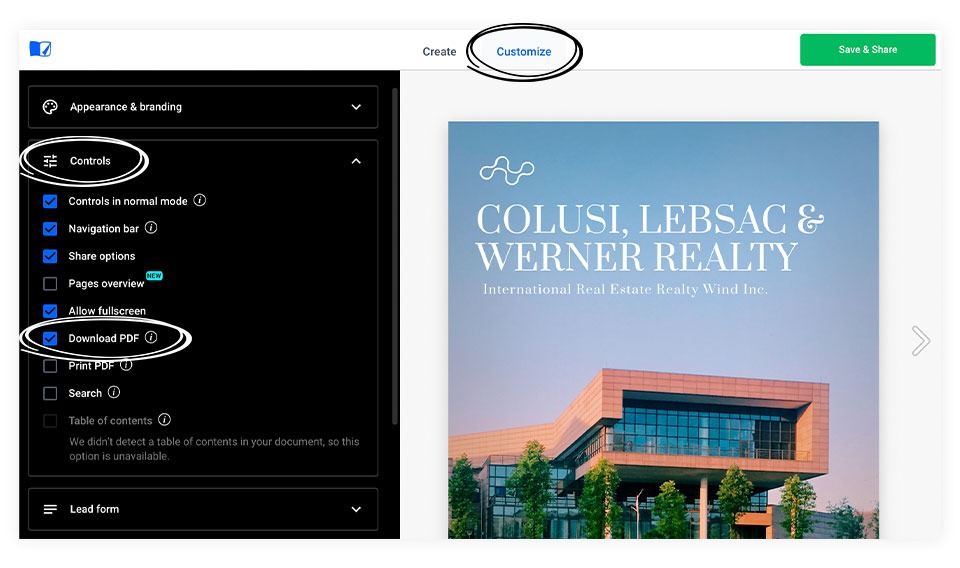 This will add a download button in the right corner of the flipbook when viewed in full-screen and will allow all your readers to download your flipbook in PDF format.
Note: Keep in mind that the download button's place may differ depending on what skin you use: Classic, Modern, or Enhanced.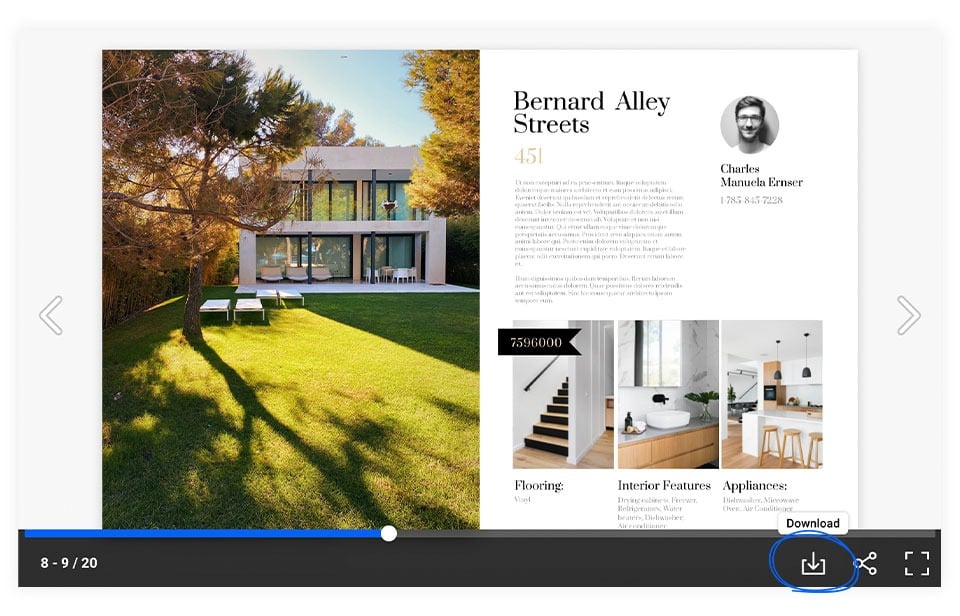 If you have any other questions, feel free to contact our support team. They'll be more than happy to help.