Everything you need to know about how to start selling your flipbooks.
In terms of billing and payments, Flipsnack uses a 3rd party payment processor and billing provider (also called Stripe or Payment processor) to handle the payment flow. For this purpose, you will be required to create a Stripe account and connect it to the Flipsnack payment processor account, in order to send and receive money.
Important: If you want to sell magazines, books, or courses through Flipsnack, you will have to pay a fee of $100/month in addition to your subscription, to unlock this add-on.
The first step when setting a publication for sale is to connect your Flipsnack account with Stripe. In this article, you can find the exact steps to follow in order to create a Stripe account.
You will be required to allow Flipsnack to charge customers fees for the digital goods they purchase from you, on your behalf. The billing information of your customer will be stored on your Stripe account and on ours as well. However, no confidential card information will be made available to Flipsnack or to you.
Each buying transaction happens in 3 phases:
The buyer makes a purchase on Flipsnack through our account on the payment processor.

Stripe processes the order and sends appropriate amounts to your seller account.

You and the buyer will receive an email notification with the purchase details.
Selling prices
The second step is to set a price for the publication. Usually, the price of a digital magazine varies between $3 - $6, depending on the page number of the publication. If you are selling a printed version, the digital magazine is generally priced at 20-60% of the print price.
Please keep in mind that on Flipsnack, the buyer pays the displayed price, and all Stripe fees will be supported by the seller, by being retained from every successful transaction ended on Flipsnack.
You'll find the Sell publication feature also in Customize. So you can set your selling options before publishing your catalog.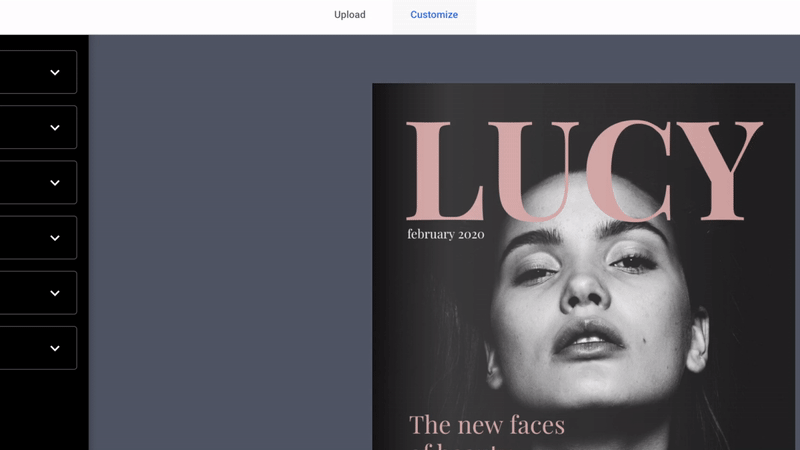 Regarding the preview pages, you can set up as many preview pages as you want so readers can have a sneak peek at your publication before buying it. Just keep in mind that these pages need to be consecutive ones and not random pages across your publication.
Also, make sure the pages included in your preview edition share enough information so your readers are attracted to purchase the publication.
After you set your publication for sale, you can find the statistics in the Stats section of your account. Check out this article to see how you can access the statistics.
The Sell statistics show you the name and email of the users who purchased your flipbooks as well as the date at which they were purchased and the price.

Important: There's a simpler and more profitable way to sell your magazines, books, or courses. With the Rolling subscription, you can give subscribers access to your entire library of magazines on Flipsnack, for as long as they continue to pay for it.
Editing a magazine that's up for sale
What happens if you made a spelling error in your flipbook or you simply want to add or change content?
In case of unintentional errors or formatting issues, you may edit and re-upload digital publications for selling. Any change that you make will be applied immediately and without notice to all the publications that have been purchased prior to the date of editing. If you do not wish for the buyers to receive an update you can upload the update as a separate file for selling.