Learn how to collect and download the email addresses of your readers using Flipsnack's leadform.
Lead forms are the easiest way to collect information from your readers. Whether you are a sales agent that needs to collect leads or you're looking to gather information for your next email campaign, the lead form is the best way to do it.
Lead forms were previously available in the Design Studio, and now we've moved them to the Customize section. It's much easier to add a lead form to your flipbook from this section, and you can view it in real time.
Whether you opt for Classic or Modern skin for your flipbook's appearance, you can add a lead form to your publication and customize it as you wish.
Lead form is a premium functionality available starting with the Business plan.
How to add a lead form to your flipbook
1. In the Customize window, go to Lead Form and check the Add lead capture form box.
2. Set the page on which you want to display the lead form in your flipbook - This allows you to block your content until the form is filled out. Update the form's title, input placeholder, and the text on the button with your information.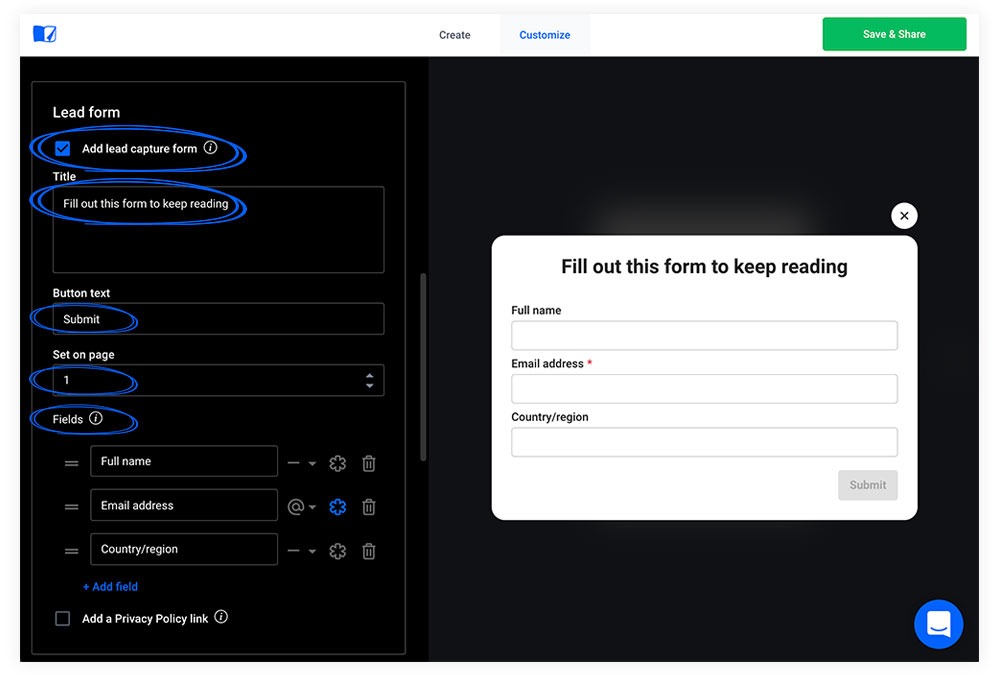 With Flipsnack's lead forms, you can ask only for an email address from your readers or add more fields to your form, depending on your goals.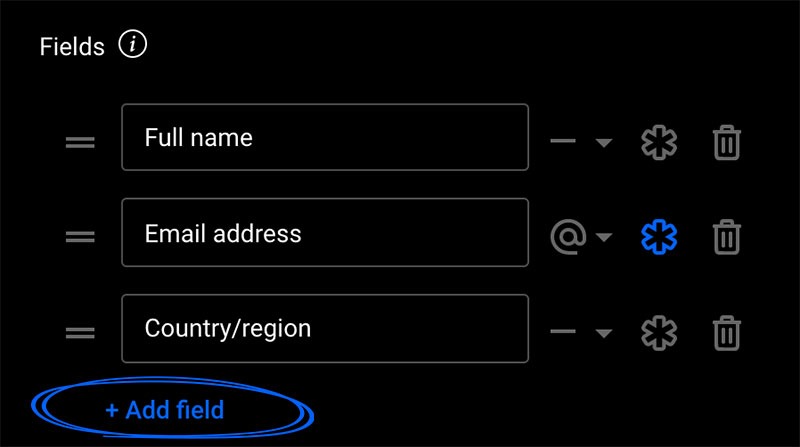 3. Next, you can choose the information you want to gather from your users by going to Fields and selecting the + Add field option. You will be able to collect information ranging from the Email address, Full name, Phone number, Country/region, and Website to Paragraph, or you can even select the Custom input option, which will allow you to collect any type of information you may need from your users. You can add up to 8 fields that you can rearrange as you wish, and that can be made either optional or required based on your needs.
In addition, there are also 3 types of validation available - email address, phone number, and website - that require a certain type of input otherwise, they won't be filled out. For example, a value with @ would have to be added for the email field, or a string of numbers for the phone number field, in order for the fields to be valid.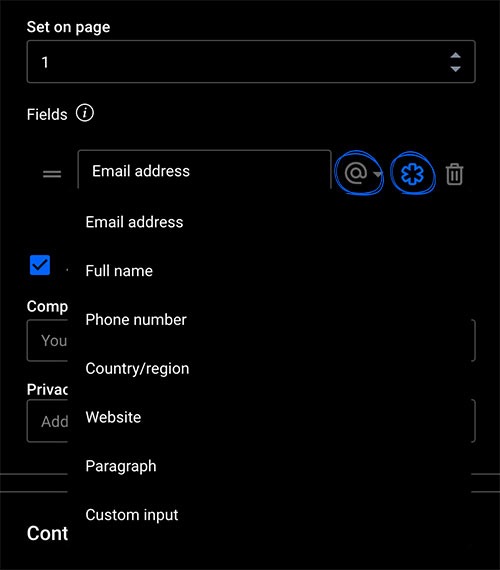 The information that your readers insert in the form can be saved in a CSV file. You can download the CSV file by going to My flipbooks, clicking on the ... button in the upper-right corner of the flipbook in question, and clicking on Stats. On the Stats page, scroll all the way to the bottom and in the Lead form, Stats section, click on the Download CSV button. The Stats will also include the date on which a lead form was completed: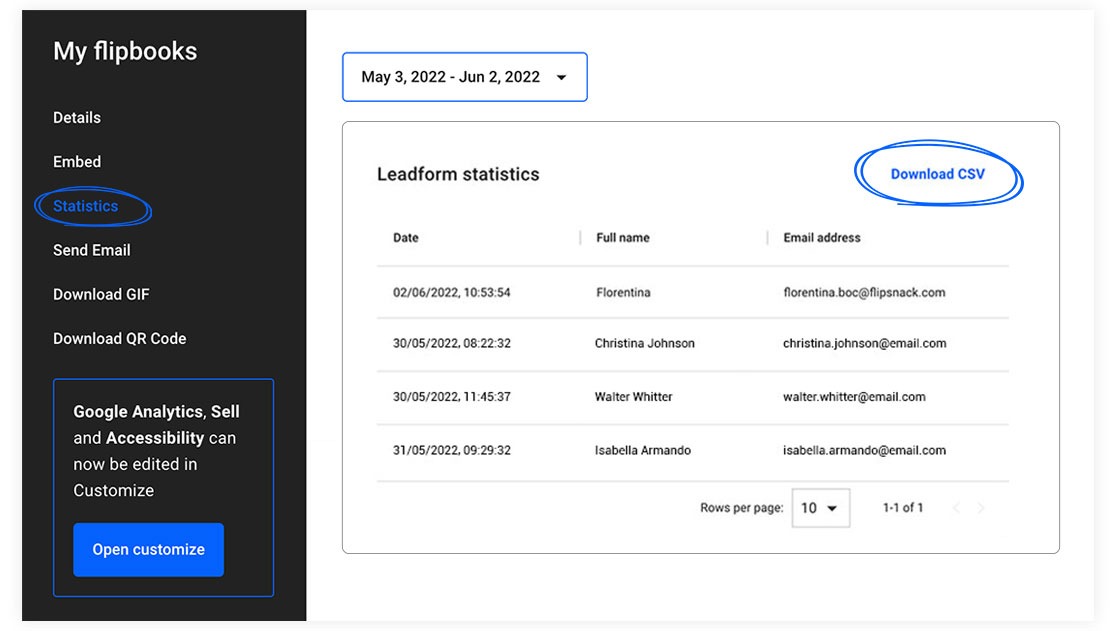 It's even easier if you don't need the information downloaded, as you can simply check all the same stats directly in the dedicated section.
4. In addition, if you must comply with the General Data Protection Regulation (GDPR) when gathering user information, you can check the Add a Privacy Policy link box and the information will be added to your lead form.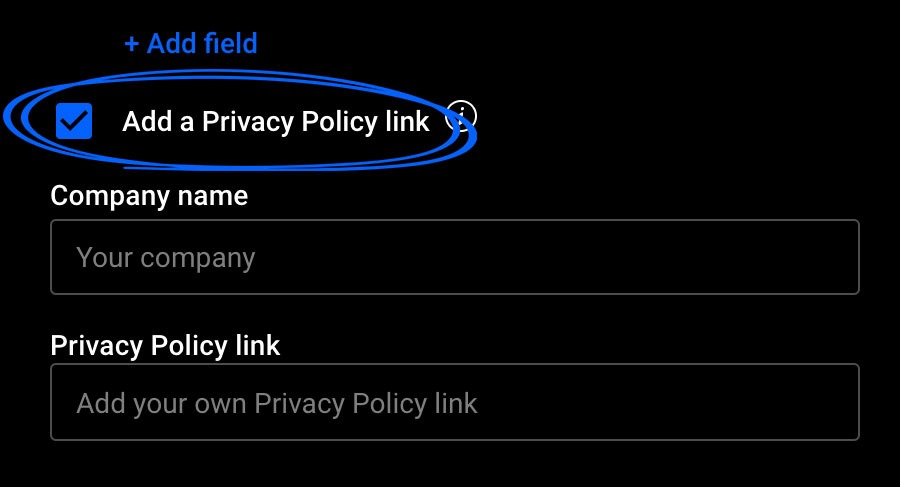 If you have any questions about our lead forms, our support team will answer them all. Just visit our chat!