Countries and currencies supported by Stripe
A full list of all the currencies and countries currently supported by Stripe.
At the moment, Stripe supports 47 countries, as you can see in the list below.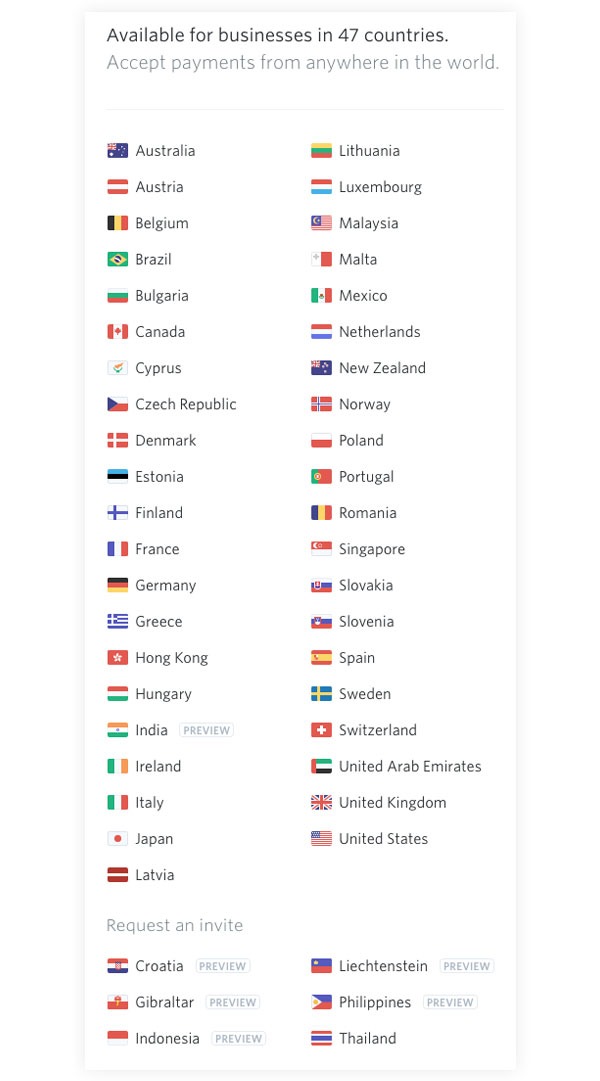 Once Stripe is supported in your country, you are able to receive payments from readers located anywhere in the world. Read more about Stripe supported countries.
Stripe accepts 135+ currencies, allowing you to sell your publication in the native currency of the buyer. It's super easy to check the list of the supported currencies. Also, in order to understand even more, we encourage you to read more about currency conversions.