Quickly group and ungroup layers from your flipbook and use multiple select.
We are constantly working on creating a better user experience, so here are three important features that allow you to edit and manipulate multiple objects at once.
Select multiple objects
The first one is the multi-select feature that allows you to select multiple objects with just your mouse.
This will allow you to perform various actions on all the selected objects with just one click. More precisely, you can edit, move, duplicate, add to all pages or delete multiple objects at once.
Group elements
The second feature is the Group option. That comes in handy when you want to lock your selection so that your elements remain grouped for bulk editing. By checking this option, you ensure that all elements remain grouped even if you publish the flipbook and decide to edit it later.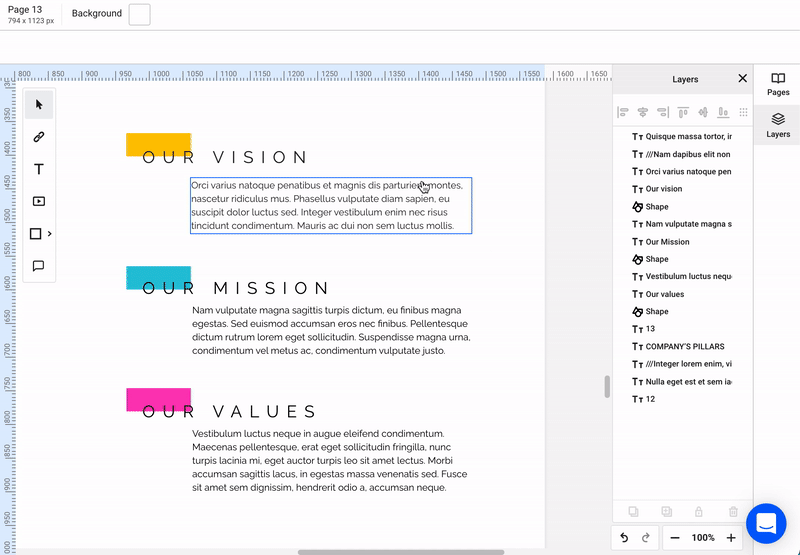 Align elements
The third feature is the Align elements option. You can easily select multiple layers to align within a selection. All you have to do is simply make your multiple selections, and then choose one of the align options available from the Layer toolbar. This is very useful if you want to arrange them relative to each other. Keep in mind that you can also follow these steps if you want to align a single element relative to the page.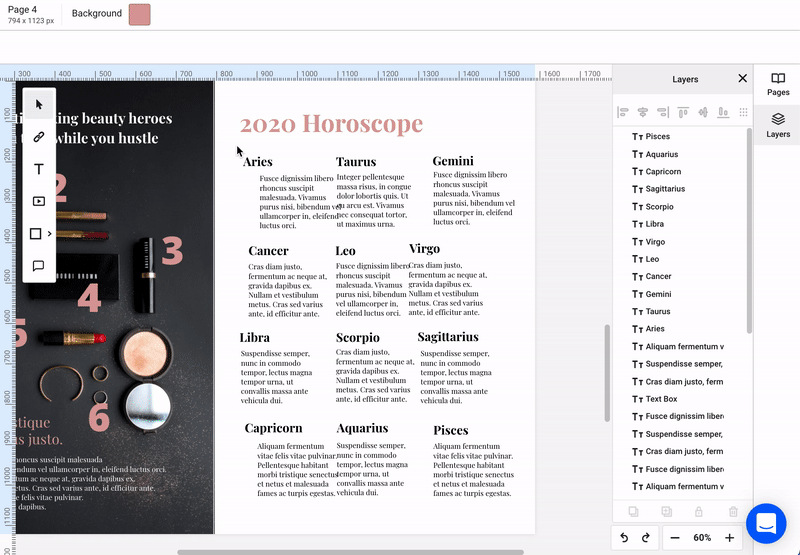 If you are interested in finding more about how you can use Flipsnack, please visit the Flipsnack Academy.