You can create a flipbook using multiple PDF files.
Using our Upload PDF tool, you can upload multiple PDF (or JPG) files either by clicking the Upload files button or simply by dragging and dropping your PDF files in our Design Studio.
Once you have all your PDF files uploaded, you can rearrange them by clicking and dragging them into place. When you are happy with your uploaded PDF files and their position, simply click Next to generate your flipbook using multiple PDF files.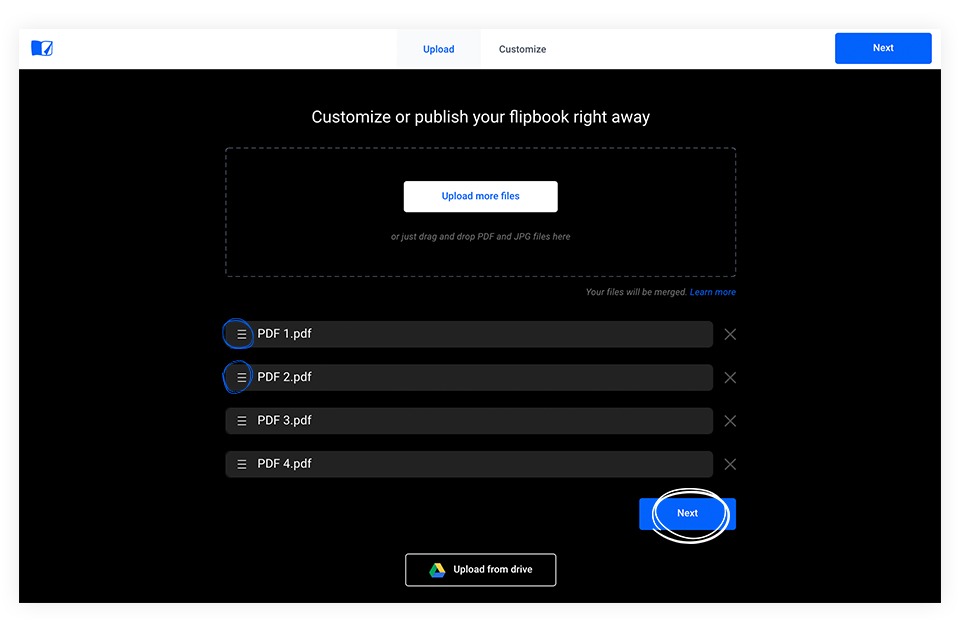 If you are still in Customize and want to add more PDF files, just click on the Upload button like in the picture below. Now you'll be able to go back, add more files and rearrange the order if you want to. Keep in mind, though, that the previous files you uploaded before are already merged into one. So even if you go back, those files will still be merged together.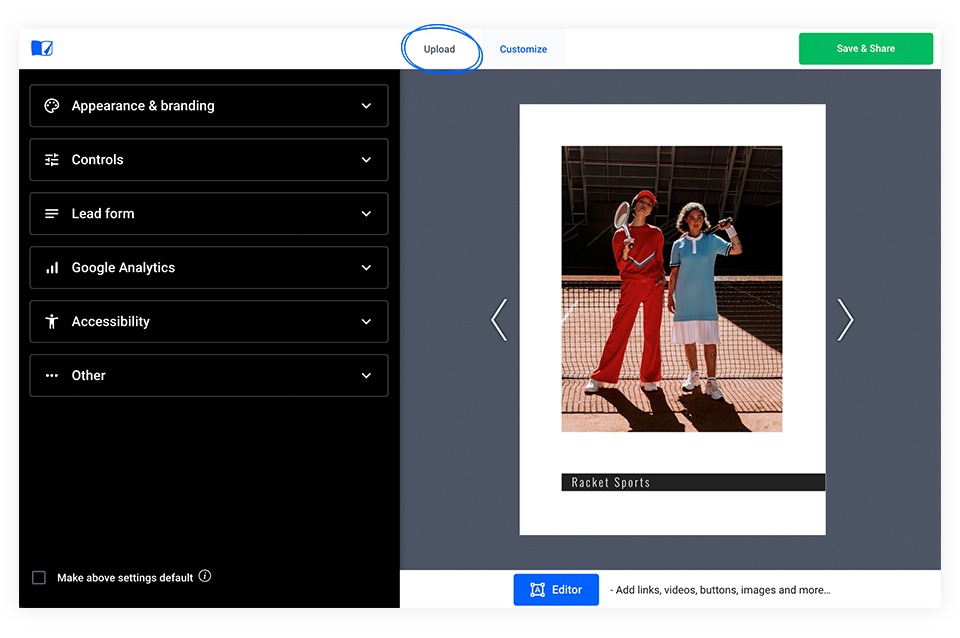 Note: when you upload more files, remember that after the merge, it will be named after the first file you uploaded.
Important: once the Next button has been pressed, all your PDF/JPG files will be merged into one, and you will no longer be able to unmerge them in the Upload tab.
Notice that you can add links, videos, buttons, images, and more to your flipbook if you click on the Editor button, or you can publish your files without going through the design process if you don't want to, so simply click on Save and share.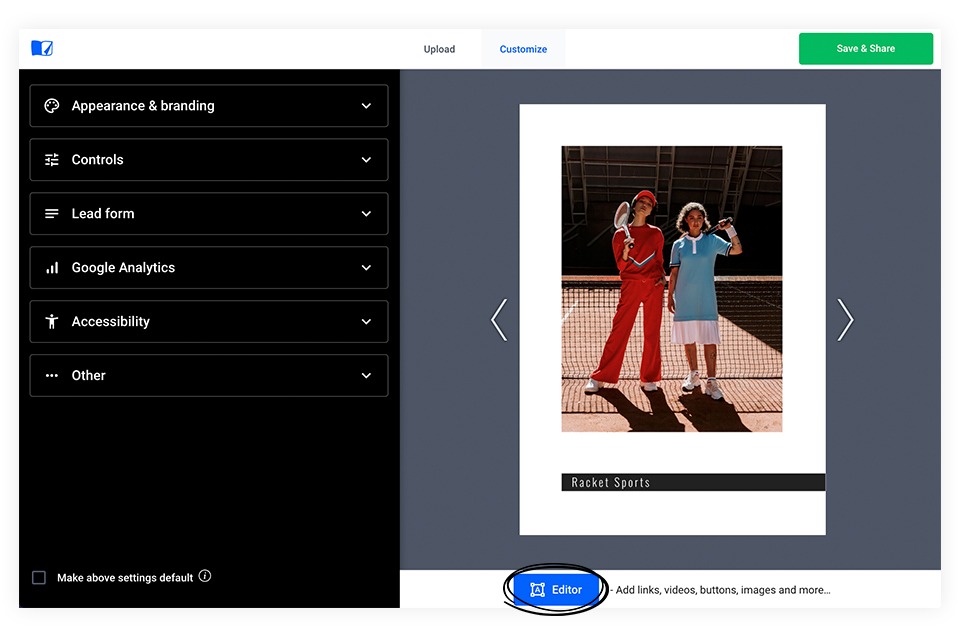 Please read this article for a list containing the PDF file limitations per subscription.
Also, watch this video for a better understanding of how to merge PDF files.
And if you need any help or information, please feel free to contact our support team.