Learn how to reorder, delete and arrange multiple pages at once in Design Studio.
Sometimes you just need to add more pages or reorder pages in your PDF. In this article, you'll find out exactly how to do that. So let's get straight into it.
How to rearrange (replace) PDF pages?
After you finished uploading your PDF files, go to our Design Studio and on the right, click on Pages.
If you want to move a page around, simply select it and move it wherever you want. For multiple pages reorder, you have to select the pages you want, hold down the CTRL button (command on MAC) and then simply move those around wherever you want.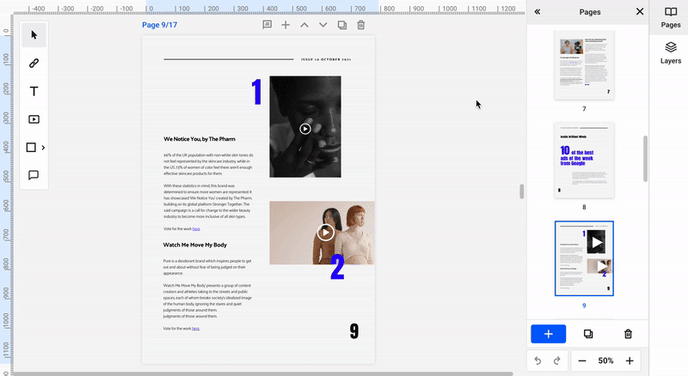 How to delete PDF pages?
Want to delete pages? The action is the same. Select one or multiple pages and simply click the trash icon.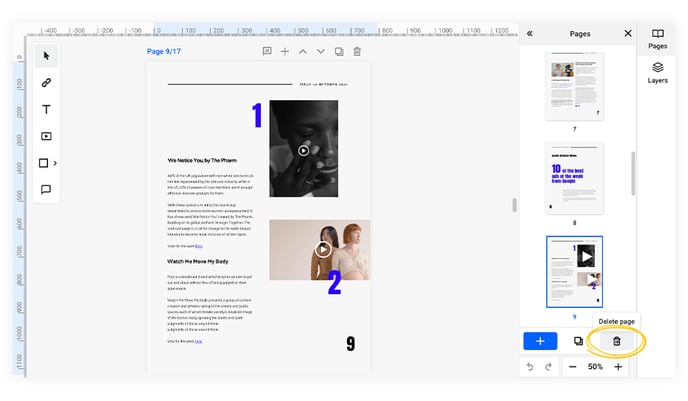 Important: Be careful what pages you want to delete because this action can't be undone.
Here's more detailed information about organizing pages in Flipsnack's Design Studio.